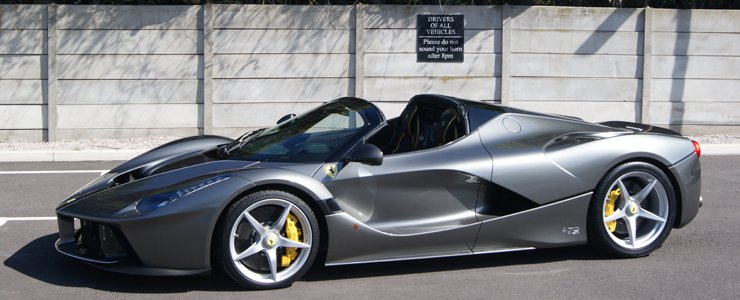 Becoming the U.K.'s only Concours event to singularly celebrate the 70th anniversary of the legendary marque, Salon Prive is delighted to announce early entries to its Concours Masters 'Tribute to 70 Years of Ferrari' celebration. Over the course of Saturday 2nd September, guests will be dazzled by a timeline of 70 special, and inherently different, models from the Maranello-based marque.
With the promise of bringing some of the rarest Ferraris in the world to the lawns of Blenheim Palace, the entry list for Concours Masters includes the U.K.'s oldest-surviving 1949 Ferrari Tipo 166 Inter Coupe Touring, which has competed in and finished no less than four Mille Miglias in its lifetime.
This particular example, the eighth road car ever made by the marque, is the fourth Tipo 166 Inter with a Touring body of a total of 11 produced. With such an early example of the Maranello marque, it seems fitting that the Ferrari 166 Inter Coupe Touring will be joined by a very rare U.K.-supplied 2017 Ferrari LaFerrari Aperta, 'book-ending' 70 years of incredible machines from the world's most iconic sports carmaker.
New for 2017, the all new Concours Masters will play tribute to a celebration theme each year, be it an anniversary of a marque, coachbuilder, or a focus on countries of automotive excellence. Following on from the long-standing Chubb Insurance Concours d'Elegance, Concours Masters will make Salon Prive the first event in the world to host two Concours during the same event.
The judging will be more subjective and aesthetics than the traditional scrutiny of usual Concours events, being as much about participation and celebration of Ferrari.