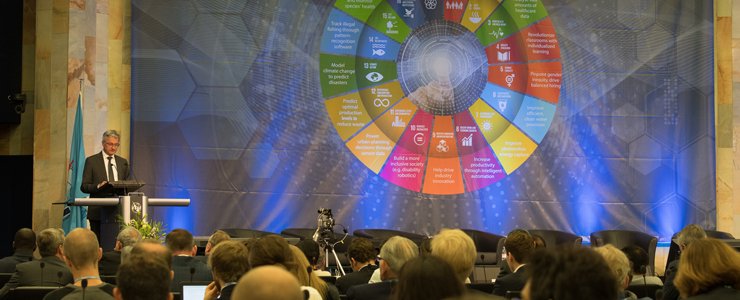 Audi CEO Prof. Rupert Stadler has spoken at a congress of the United Nations (UN) about the use of Artificial Intelligence (AI) for the benefit of humankind. In his keynote speech at the start of the AI for Good Global Summit, he stated that automated driving presents an opportunity to improve life significantly.
He warned, however, against excessive expectations, "In situations where an accident is unavoidable, we expect a decision from the autonomous car. But a dilemma situation cannot be solved either by a human or by a machine." Therefore, alongside legal issues, ethical questions about the use of the new technology also needed to be discussed, he added. With the beyond initiative, Stadler is now calling for such a discourse.
At the first AI for Good Global Summit in Geneva, the Chairman of the Board of Management of Audi AG said in front of UN experts, "We need a discourse in society that looks at the enormous potential of piloted and autonomous driving in relation to the ethical and legal questions."
Artificial intelligence is regarded by experts from science and industry as a key technology for piloted and autonomous driving. It assists the car in perceiving and interpreting its environment, and deriving decisions from this. But who is liable in the case of accidents, and how should the car driving autonomously behave in a situation of unavoidable danger? Prof. Stadler, "We take the concerns of the public seriously and are facing up to the challenges associated with this."
In the last two years, Audi has built up the interdisciplinary network beyond with internationally recognised experts in artificial intelligencefrom the fields of science and business. The initiative focuses on the social effects of artificial intelligence in the automobile and in the working world.
The organisers of the UN congress in Geneva, Switzerland are the International Telecommunication Union, the agency at the United Nations that is responsible for information and communication technologies, and the XPRIZE Foundation, established by Peter Diamandis. At the three-day summit, for the first time, leading international experts are meeting to discuss the potential of artificial intelligence for solving global challenges.